We love to participate in Collaborative Projects with other classes.
I mentioned a couple of projects earlier in the year
here
and
here
.
After much waiting Shoeless and Bark showed up while we were out on Spring Break. These are traveling pets from
Projects By Jen
. They had been traveling to classrooms around the US since August sharing information about Lewis and Clark.
They arrived from the midwest with some books and a journal with entries from previous classes. We only got a chance to read the first two because it was testing time and the third one was a longer chapter book. The two titles were well suited to compare different text covering the Journey Lewis and Clark.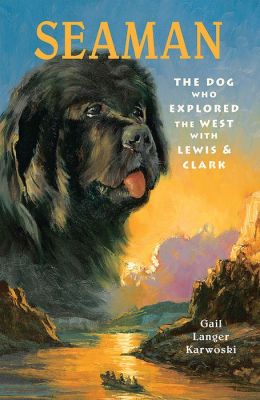 We also watched a great video on Discovery Education titled
Lewis and Clark: Tools for Survival
. It gave tons of details about the trip.
After gathering information from various resources the students set to work creating 1st person postcards from the perspective of someone on the journey. They used the PhotoCard by Bill Atkinson app on the iPads.
Here were a couple final products.
Our final one of the year was Picture It - Mondrian with a Twist. Last year was the first year Jen did this project and Monet was the inspiration. This year the picture was inspired by Piet Mondrian's work.
Piet Mondrian portrait
also inspired by Mondrian
The image was divided into 24 parts. Different classes within a group were assigned one piece to recreate and send to all the other class. The guidelines were that everyone was supposed to make sure only red, blue, yellow, white and black crayons were used. Since ours was a relatively basic piece we got out the rulers and recreated it from scratch using detailed measurements and then we colored them.
The classes ranged from K-6 and they were scattered around North America. When classes sent out their pieces to the 23 other classes in their group they included an information sheet. This sheet included tidbits about class size (and gender breakdown) as well as things they wanted to share about their class and school,
This was our completed picture.
If you would like to see what projects are in the works for next year go to the
Projects By Jen Calendar
and sign up for the email update. That way you will know as soon as they are posted.
Also, If you would like to join the next Global Read Aloud in the fall click
here
and sign up. The book for middle grades is Out of My Mind. I just bought it at the Scholastic Warehouse sale but I haven't read it yet.