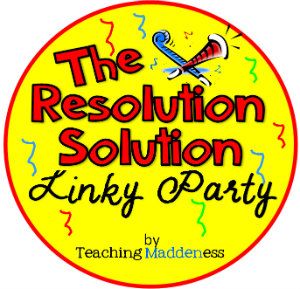 It that time of year again. Time to make some goals. I'm not the best with keeping my resolutions so I think I will just call them goals this year. Maybe if I post them up I will feel a little more accountable.
School:
We are starting BYOT in fourth grade when we return after break. I'm excited but also nervous. I love to integrate technology but now I really want to focus on making it an integral part of what we do daily. I also want to make sure it is meaningful and not just a fun add on.
Blogging:
I love reading blogs and learning so many things from all the fabulous teacher bloggers out there. I am very good about keep up with my reading but this summer I started my own blog with the intention of giving back. I have been horrible about sharing what I'm doing in my classroom. A goal for 2013 is to post more regularly. Ideally for right now that would probably be once a week.
Personal:
I really need to focus on healthy choices. I need to make time for me - especially going to the gym. I get so caught up in school that it consumes me.
Last year year there was a lot of talk about picking one little word to guide the year. This year I'm going for completion (until I can think of a better thing to call it). I get so excited about things and jump I jump right in. Unfortunately I don't always keep my focus and I start things that I don't always follow through with. I'm going to work on actually following things through to completion.