The students have now been back at school for three weeks. I am really enjoying the new kids and having a student teacher. I do however miss my bestie because she has been out on maternity leave since the fourth day of school. You just gotta love that timing.
As we are cruising long and getting in the groove it hasquickly become September. So of course I wanted to join up with Harley at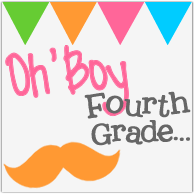 for the monthly "currently" event.
Favorite things -I have fallen in LOVE with PhotoKey for doing green screen pictures. I have already done two projects this year. One to go with our ocean theme and one to with Miss Rumphius during Grandparents and Special Friends Day at school. It is soooo much easier than two other products that I've used before. Below you will find one example from each.
Pixie
is a favorite open ended software that I use with my kids all the time. It can be used for just about any image or slide show idea you could think of and it is so intuitive.
collage of a few idea (rotations, an invention, and projects inspired by books)
I use flickr to store and share pictures that I take in class. I set up a new collection each year and make sets for different activities. Here is the
collection
so far for this year. I have parents sign a form that they don't mind me sharing pictures. I also don't include student names.
Animoto
is a fun way to make a quick movie of an activity. An educator account gets you extended videos for no cost. This is from International Dot Day last year. We are looking forward to participating again this year.
Join up
if you're interested. Peter Reynolds is even doing a livestream event with Discovery Education this year.
I guess all these favorites are on my mind because I have been using them lately.
Happy Labor Day